Meet Gei's
Peter E. F. Buck
Senior Consultant – Natural Resources Planning and Ecosystem Restoration
Peter Buck is a senior environmental professional with over 30 years of experience in planning, designing and implementing natural resources programs and projects across a variety of landscape types, scales and jurisdictions. Prior to joining GEI, Peter served as the Director of Natural Resources for the Sacramento Area Flood Control Agency (SAFCA) and was responsible for the environmental and regulatory compliance mission of the Agency for 17 years. He is a subject matter expert and strategic advisor in environmental/natural resources policy, landscape level conservation planning, ecosystem restoration and related science programs, and has led the successful implementation of habitat enhancements and resource protections into the execution of complex, large scale multi-benefit flood system improvement programs.
In addition to a broad portfolio of projects, Peter has extensive working knowledge and success navigating through the myriad of state and federal environmental statutes, regulations and policies that govern natural resources in California watersheds and floodplains. Previous to California, he operated a private consulting practice specializing in watershed restoration, ecosystem-based forest management and First Nations natural resources policy and planning in British Columbia, Canada.
He holds a B.Sc. in Forestry from the University of Toronto.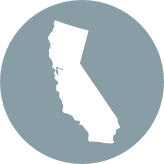 LOCATION
Sacramento, California
Highlights
Registered Professional Forester, British Columbia