Meet Gei's
Raymond Hart, P.E., G.E.
Vice President and Senior Consultant
Ray is a Professional Engineer with over 40 years of experience in water resources planning, development and facilities operations. During his tenure and leadership as President/CEO, GEI has grown from $100M to about $150M in gross revenue, has averaged about 13% in Pre-distribution Profit each year and staff has increased from about 600 to over 800 employees.
Ray help lead the effort to make GEI one of the leading geotechnical companies in levee evaluations, design and construction management. He provides Principal oversight and consulting on various projects requiring executive attention and helps develop strategies to win work and meet client expectations.
Prior to joining GEI in 2003, he served as Deputy Director at the California Department of Water Resources (DWR). Ray managed all aspects of the water and power utility operations of DWR's State Water Project (SWP), the provider of water supplies for over 600,000 acres of agricultural lands and nearly two-thirds of California's population. He provided oversight management of a diverse portfolio of energy resources, contracts and the bidding of ancillary services into the California Independent System Operator's markets to help minimize SWP power costs. Ray served as co-chair of the state/federal management agencies' CALFED Water Operations Management Team that addressed water operations and policy concerns of the Sacramento-San Joaquin Delta. He also managed California's flood control system and led its successful flood response efforts in 1997 and 1998.
Ray earned a B.S. in Civil Engineering from the University of California – Davis.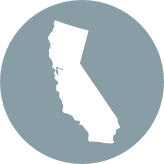 LOCATION
Sacramento, California
Highlights
Former Deputy Director of the California State Department of Water Resources
Geotechnical Engineer: CA
Professional Engineer: CA