Meet Gei's
Robert Cain
Senior Hydrogeologist
Robert has more than twenty years of experience in hydrogeology throughout the Western and Central U.S., with an emphasis on groundwater flow modeling, basin and local scale water resource investigations, contaminant/solute fate and transport, well field optimization and integrating advanced 3-D analyses and GIS into modeling applications. He has served as a national Groundwater Modeling Practice Leader for a major consulting firm and has overseen the development of multiple basin scale hydrologic studies and numerous groundwater system optimization and water quality assessments. Robert is currently GEI's groundwater modeling leader for the Western region.
Robert's specialties include the conceptualization of complex hydrogeologic systems and the application of innovative technical approaches to solid geologic and hydrologic science. He developed the "sustainability engine" methodology for assessing water resources and drought in adjudicated basins, diagnostic hydrogeologic modeling and GIS-integrated groundwater analyses for various firms. Robert has also recently been heavily involved in groundwater-surface water interaction studies in Arizona, California and Nebraska in conjunction with state and federal agencies. These advancements have been successfully applied in dozens of projects.
Robert has a M.S. in Hydrology and Water Resources from the University of Arizona and a B.S. in Geology from the University of South Carolina.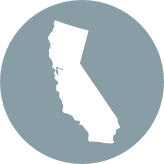 LOCATION
Sacramento, California