Meet Gei's
Robin M. Stampbach, Ph.D., P.E.
Senior Project Manager
Dr. Robin Stampbach has over 36 years of experience in hydraulics, civil design and computer model simulations for water supply storage, pumping and hydropower facilities, dams and discharge facilities, and operation of entire river and pipeline distribution systems. His responsibilities have included detailed design and special application spreadsheet decision models, alternatives analysis, system operations planning, facility designs, emergency water distribution and hydraulic models for conveyance facilities ranging from township water supply systems to multi-agency county aqueduct systems.
Dr. Stampbach is an accomplished computer program developer of custom hydraulic applications and models. He has developed numerous analysis tools and operations models including ROREG (Run-of-River Energy Generation for plants in series), STABDAM (graphical gravity dam stability analysis according to FERC design guidelines), Probable Maximum Flood (PMF) routing and risk assessment, river and canal hydraulics, complex irrigation and groundwater recovery systems with contaminant blending analysis, graphical gate setting/discharge operations models, regional pipeline and aqueduct delivery of emergency storage supplies to as many as 24 member agencies county-wide. Hydraulic analyses and design projects have also included I/O structures, valve and gate facilities, discharge facilities including siphon, ogee and side channel spillways, tunnels and canal facilities for new and existing projects, plant expansion and upgrades. He was also resident civil engineer during the construction of a 740-foot high double-curved arch dam and hydroelectric project in Honduras, Central America.
Robin's expertise in numerical modeling and hydraulic analysis has proven to be invaluable on so many occasions. Robin has a wonderful ability to make highly complex concepts very easily understood for our Clients. I always enjoy the opportunity to work with him."
- Mike Dargahi, PMP, GEI Project Manager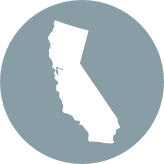 LOCATION
San Diego, California
Highlights
Licensed Professional Engineer: CA, KS
Graduated University of Melbourne, Australia (1st Class hons) – B.E. & M. Eng. Sci., and University of Bristol, UK – Ph.D.