Meet Gei's
Saskia Oosting, P.G.
Project Manager
Saskia is a licensed Professional Geologist with experience conducting and managing environmental field investigation and remediation projects particularly in Massachusetts and New Hampshire. Her experience involves designing and implementing soil, groundwater, sediment and soil gas sampling programs, conducting and analyzing aquifer tests, interpreting hydrogeologic and chemical data and preparing technical reports. She has investigated numerous former manufactured gas plant (MGP) sites and chlorinated solvent sites. Saskia also has extensive experience implementing remediation projects in Massachusetts and New Hampshire, including complex projects with durations of several months to two years. She also has experience in American Society for Testing and Material (ASTM)/Due Diligence Site Assessments for real estate development.
Saskia has a M.S. in Earth Science from the University of New Hampshire and a B.S. in Forestry from the University of Massachusetts, Amherst.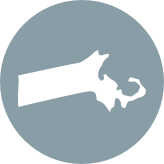 LOCATION
Boston, Massachusetts
Highlights
Licensed Professional Geologist: NH