Meet Gei's
Scott Aharonian, REPA
Project Manager
Scott is a Senior Professional who has effectively project managed and performed numerous functions associated with environmental investigations and remediation projects, waste management, asbestos abatement, wetlands assessment and health and safety supervision. He has managed field operations for Phase I Environmental Site Assessments (ESAs) and Phase II Environmental Site Investigations (ESIs) following ASTM standards. He has conducted inventories and risk assessments for hazardous materials and prepared and executed remediation plans to address soil and groundwater contamination for several industries including oil and gas, transportation, industrial and commercial properties and U.S. EPA Superfund sites.
Scott is skilled in project management, environmental construction management, environmental management systems (EMS) ISO 14001, environmental compliance, facility audits, ASTM Phase I, Phase II assessments and remediation, air compliance, health/safety supervision, permitting, sample collection and waste management.
Scott has a B.S. in Concentrated Environmental Science from Delaware Valley University.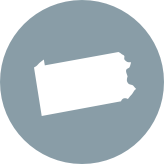 LOCATION
Exton, Pennsylvania