Meet Gei's
Sequoia Howell
Talent Acquisition Leader
Sequoia Howell has over 15 years of experience specializing in small to large organizations developing process, providing guidance and leadership to senior managers while supporting candidates through the hiring process. Sequoia has spent the majority of her professional career in the Architecture, Engineering, and Construction industry as a corporate recruiter and small business owner. She has lead and managed strategic senior and executive searches for engineering and environmental lines of business throughout North America. Sequoia is passionate about building relationships with people and watching their life's purpose unfold.
Sequoia has a B.A. in Psychology with a specialization in organizational psychology from California State University, Northridge. She also holds a certification in Human Resources Management from UCLA Extension.
Every day I come to work I am grateful to work alongside technical experts that are improving the communities we serve.
- Sequoia Howell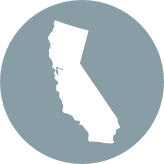 LOCATION
Sacramento, California