Meet Gei's
Timothy Mattson
Senior Consultant
Tim is a senior consultant in GEI's Green Bay, Wisconsin office specializing in air quality compliance and environmental management. He has spent much of his career managing environmental regulatory and compliance issues, obtaining environmental permits for complex projects and influencing regulatory development. Tim has 23 years of environmental management experience in the paper manufacturing industry, which includes storm water permitting, managing hazardous and non-hazardous waste programs, reviewing capital projects for air permit applicability, developing the Industrial Boiler MACT compliance strategy and leading the compliance demonstration for five boilers, and managing air regulatory compliance of five paper mills. Tim's paper industry experience covers integrated kraft pulping mills, mechanical pulping mills, and deinking mills and manufacturers of a variety of paper products.
Tim also has experience in carbon management, EHS compliance audits, EHS regulatory reporting and compliance, EHS training and transactional due diligence.
Tim has a B.S. in Environmental Science from Lake Superior State University.
Connect on Linkedin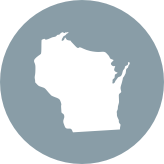 LOCATION
Green Bay, Wisconsin
Highlights
Chaired the Effluent Reduction Team, the Chemical Management Team, and served as a member of the Energy Strategy Team for a major paper manufacturer
Performed environmental and sustainability audits in the U.S. and Canada