Meet Gei's
Trent A. Kohl, P.E.
Senior Project Engineer
Trent has extensive experience in multiple areas throughout the power industry, including site remediation, spill response, industrial byproduct utilization, asbestos and lead abatement, hazardous and universal waste management, with regulatory experience in Minnesota, Wisconsin, Michigan, and Illinois. He has had regulatory interactions with local fire departments, emergency management agencies, state regulatory agencies, town boards, federal agencies and community groups. He is also experienced with reviewing laws, rules, summary documents and various guidance documents for the development and updating of corporate policies and procedures. Mr. Kohl's regulatory oversight includes providing communications with operating groups as to regulatory changes.
Trent's previous work experience in several areas of environmental compliance including: Environmental Compliance Process including Compliance Auditing, Site Demolition/Retirement, Substation Remediation, Landfill Operations, Construction, and Planning, Spill Response Coordinator, EPCRA Coordinator, Hazardous Waste/Universal Waste Coordinator, Environmental Training, RCRA Off-Site Emergency Management Coordinator, Department of Homeland Security Chemical Facility Anti-Terrorism Standards Coordinator, and Rail Yard Build-out.
Trent earned his B.S. in Mechanical Engineering from the University of Wisconsin.
Connect on Linkedin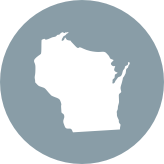 LOCATION
Milwaukee, Wisconsin
Highlights
Licensed Professional Engineer: WI
Certified Landfill Facility Manager: WI