Meet Gei's
Ward van Proosdij
Senior Water Resources Engineer
Ward is a seasoned consultant with 20 years of experience in water engineering, contaminated sites assessment and remediation, groundwater modeling, environmental project management and stakeholder engagement in the U.S., Canada and Europe. He is a senior water specialist and has primarily gained his water-related project experience in regional water supply and quality studies, water management and planning, oil sands and hard rock mining and in environmental assessments.
Ward's focus at GEI has been on Water Resources and the California Sustainable Groundwater Management Act (SGMA), building solid relations with local entities such as Semitropic Water Storage District, North Kern Water Agency, Kings County Water Agency and Westlands Water District. Ward has successfully completed the IWFM groundwater/surface water modeling course put on by DWR in Sacramento, and has been presenting at GRA and ACWA conferences. In addition, Ward is OSHA trained and speaks four languages (English, Dutch, French and German),
Ward has a M.S. in Soil Science & Water Resources from the University of Wyoming and a B.S. in Hydrology and Water Management from Larenstein International College in the Netherlands. More recently Ward has obtained the Masters Level Certificate in Watershed Management at the University of British Columbia.
Connect on Linkedin
I know Ward by working for AMEC in his position as Associate Water. I recommend Ward for all his qualities as a specialist, co-worker and discipline lead. I had the pleasure of working with Ward at AMEC. He guided some of the work I did to analyze and plot groundwater data for an EA report of a mining project which assessed exceedances against the specific regulatory limits/guidelines. Ward is great at getting his point across. Even when giving directions about technical matters he was always straightforward, and made things clearer for me. Some of the things I appreciate most are that Ward was always open to listen to other options, he generously shared his insight, and he gave great advice about my future career plans.
- Claudia Castro Miravalles, MSc, EP, Fraser Health Authority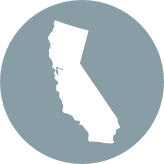 LOCATION
Bakersfield, California
Highlights
Member of National Groundwater Association (NGWA), and Groundwater resource Association of California (GRAC)
Technical Editor at 'The Water Network' (AquaSPE, a Swiss based international water forum)
Registered Professional Engineer in the Netherlands
Fluent in four languages (Dutch, English, French, and German)
Work experience in Europe, Canada and the USA