Thought Leadership
GEI's Sam Merrill Addresses East Hampton's Sea Level Rise Through the Development of Resiliency Plan
May 26, 2017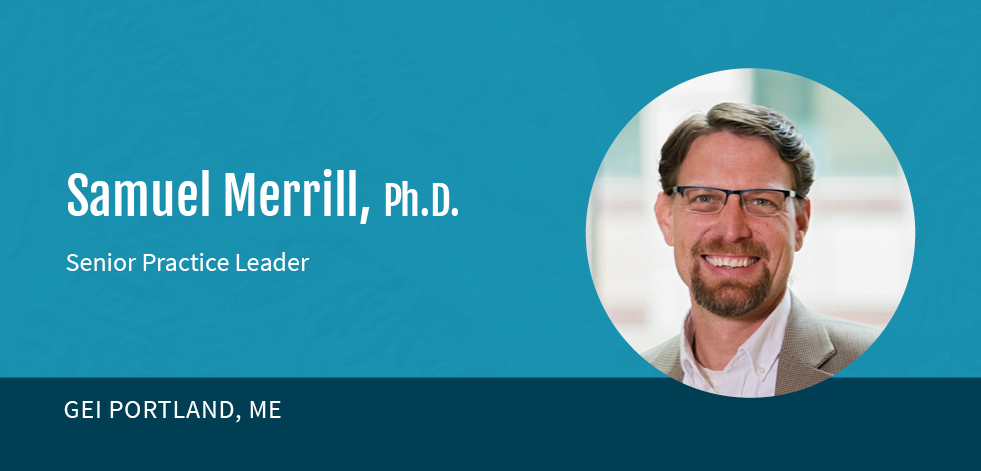 In 2016, the Town of East Hampton began examining potential impacts of seal level rise and storm surges on the Town's coastline, using different projections as to the amount of sea level rise and the strength of storms surge events.
Sam Merrill, Ph.D, is leading the consultant team to develop a resiliency plan for the Town, with significant input from a broad range of stakeholders. Using the New York State Department of Environmental Conservation's projections, that sea level could rise by 2 1/2 ft by the year 2050 and 4.8 ft by 2080, Merrill and his team are helping visualize the future of East Hampton's shoreline and calculate potential losses to real estate values if no action is taken.
Although the measurements are estimates, they will provide the Town with information they need to identify the most appropriate next steps. Some of these candidate actions (such as floodproofing, structural elevation, and barriers to prevent inundation) are also being modeled to evaluate how much damage they could help avoid.
The Town is also assessing how rising sea levels could impact infrastructure and what can be done to address those impacts, including the possibilities of elevating roads or rail lines, creating or augmenting or creating barriers along shorelines, or protecting open space as "living shorelines".
To read the full story in the East Hampton Star – http://easthamptonstar.com/Government/2017518/Entire-East-Hampton-Coast-Extreme-or-High-Risk
About Dr. Sam Merrill
Dr. Sam Merrill, based out of the Portland, Maine GEI office has extensive experience with local community needs, managed landscapes, and sensitive natural resources, and is a recognized leader in next generation approaches to benefit-cost analysis for climate adaptation purposes. He has published over 25 peer-reviewed articles and over 60 technical reports, and has received many awards for his work – including receiving a military medal for distinguished public service, the highest award presented by to a private citizen by the US Department of Defense; an Environmental Merit Award from the US EPA in 2014; and most recently a 2015 Visionary Award from the Gulf of Maine Council. He has been the principal force behind development of the COAST approach to benefit-cost analysis for sea level rise and storm surge and its implementation in numerous coastal adaptation planning efforts both domestically and internationally.