Thought Leadership
The Challenges of Mitigation Money: How to Get off the Starting Line and Fund Your Mitigation Project
November 16, 2022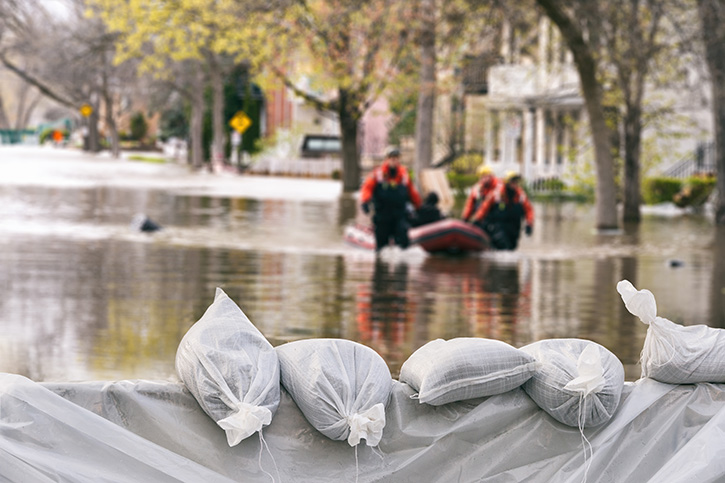 The past four years have seen a renewed focus on greater pre-disaster mitigation investment across the United States.
By Pete Gaynor – Senior Vice President and Director National Resilience, Response and Recovery Programs
Over the past four plus years, Presidential Administrations, Congress, and mitigation leaders across the country have championed, and made the case for greater pre-disaster mitigation investments. That renewed focus has been long overdue. New laws like the 2018, Disaster Recovery Reform Act (DRRA) and the more recent 2021, Infrastructure Investment and Jobs Act have added billions of dollars to the nation's fight for mitigation and resilience.
But accessing those billions of dollars can be a complicated process. With all this available funding, how can you access it, and spend it in a timely manner on projects that are meaningful and reduce the future impact of disasters to your community?
Let's start with some background. FEMA defines hazard mitigation as: "Any sustainable action that reduces or eliminates long-term risk to people and property from future disasters. Mitigation planning breaks the cycle of disaster damage, reconstruction, and repeated damage. Hazard mitigation includes long-term solutions that reduce the impact of disasters in the future."
FEMA mitigation funding comes in two basic versions. First, there are mitigation dollars derived from federally declared disasters, such as under the Hazard Mitigation Grant Program (HMGP). Second, there are pre-mitigation dollars that are directly appropriated by Congress for programs like the Building Resilient Infrastructure and Communities (BRIC) program.
During a meeting of the National Emergency Management Association (NEMA) Resilience Committee in Stowe, Vermont this fall, FEMA representatives outlined some of the challenges with mitigation money. One fact that stood out was that approximately $17 billion of HMGP money remains unobligated (funded, but not yet committed to an approved project) across the country. Add to that the $4-5 billion of mitigation money under competitive programs like the BRIC and Flood Mitigation Assistance (FMA), brings the total to a whopping $22 billion. This total does not include what has been additionally appropriated by Congress under the Jobs Act.
In general, spending any amount of mitigation funding can be challenging. Accessing the funds requires everything from developing a compelling benefit-cost analysis, gaining environmental and historic preservation approvals, satisfying local zoning issues, and navigating public opposition or buy-in concerns. These are just a few of the obstacles.
The biggest challenge for any state, local government, tribe, or territory is "mitigation bandwidth." As a former local and state emergency manager, I never had enough dedicated staff to meet all the mitigation challenges, even straightforward ones like updating the municipalities' Hazard Mitigation Plan became a burden for already busy staff. Getting a project started can be one of the hardest things you may face as a mitigation professional or resilience leader.
So, how do you jumpstart your mitigation project and access some of the billions of dollars in available funding?
You can start by adding that "mitigation bandwidth" I mentioned.
Under the DRRA, Congress approved the increase of "management costs" to 15 percent of the total amount of the grant award to help increase capacity. Of the 15 percent, not more than 10 percent may be used by the recipient and 5 percent by the subrecipient. Some of the activities that are eligible under "management costs" include the solicitation, development, review, and processing of sub applications; the delivery of technical assistance; and project and technical monitoring to name but a few. "Management costs" allow you to add the needed mitigation bandwidth to your resilience efforts. Today, there is approximately $1.4 billion of unspent "management costs" available to any of the eligible FEMA mitigation program applicants.
Mitigation projects can be daunting and overwhelming, but they are not impossible. Remember, it's not about "eating the elephant" in one sitting: It's about doing it one bite at a time. The last thing we want is for Congress to stop making investments in any of the disaster mitigation programs because we are unable to spend the money we have. Get started today. Optimize the use of "management costs" to supercharge your mitigation and resilience efforts. This is where I and my fellow experts at @GEI can help. To learn more, feel free to contact me at pgaynor@geiconsultants.com.