Meet Gei's
Allan Blaske, P.G., CPG
Senior Geologist
Allan Blaske is a Professional Geologist with experience conducting and managing environmental and geotechnical field investigations, performing environmental impact assessments for mining projects, performing site investigations and developing remedial alternatives for impacted soil and groundwater, performing remedial system operation and maintenance and preparing compliance reports for various regulatory agencies.
Mr. Blaske has designed, performed and managed field investigations including environmental and geotechnical overburden and bedrock drilling, test pit activities, monitoring well installation, underground storage tank removal, sampling of soil, sediment and groundwater, and geologic mapping. He has managed the characterization of a variety of projects, from small gas station sites to a multiple square mile area environmental impact assessment for a copper mine project. He has experience in remedial system design, site characterization and contractor coordination.
Allan has both a Bachelor and Master of Science degree in geology from Michigan Technological University in Houghton, Michigan. Allan is the go-to for questions related to bedrock and glacial geology in Michigan.
Connect on Linkedin
Extraordinary claims require extraordinary evidence."
- Carl Sagan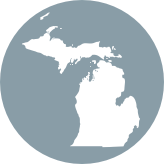 LOCATION
Lansing, Michigan
Highlights
Licensed Professional Geologist: KY
Certified Professional Geologist – American Institute of Professional Geologists
AIPG 2007and 2022 Annual Meeting Planning Committee – Field Trip Chairman
Institute of Lake Superior Geology 2013 Annual Meeting Co-Chair and Field Trip Leader
Geological Society of America, National Ground Water Association, Member