We use proven methods of coordination and collaboration with strict management of quality, value, schedule and cost. Our engineering and design services range from planning and permitting through preliminary and detailed design to construction and commissioning for all types of projects. Many projects rely on our ability to provide innovative site design that blends the project in with the environment and local topography.
Our Focus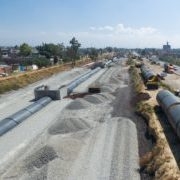 Civil Engineering
GEI's consulting engineers have completed thousands of projects for state, municipal, commercial and industrial clients, helping them analyze and plan for changing needs and then following through with designs for a broad range of projects. We remain involved through construction and manage the complex risks and uncertainties related to the final development. We provided expertise in many areas including storm water management, potable and non- potable water pumping systems as well as all facets related to wastewater collection, pumping and treatments systems. We are routinely involved in development planning for both commercial and industrial clients and can provide assistance in many other areas for infrastructure improvements. We provide integrated civil, process mechanical, and geotechnical/geostructural and environmental services and have provided project management and lead design for a host of multi-discipline projects. We provide comprehensive engineering service from permit compliance to planning, followed through by design and construction engineer services.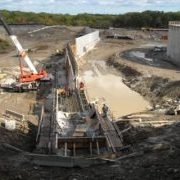 Geostructural
Every site poses a unique mix of challenges, such as tight space, neighboring buildings, contamination, complex regulations, community concerns and more. GEI designs solutions that address these unique challenges. We have provided geotechnical and geostructural engineering consulting for countless landmark construction projects. These projects include commercial, institutional and industrial buildings and structures, dams, levees and pipelines, tunnels, highways and bridges, and construction-related structures such as slurry walls and excavation support systems. Many of these projects draw on GEI's environmental, water resources and ecological expertise fields, which are highly synergistic with our comprehensive knowledge of soil behavior, water groundwater flow and earth science.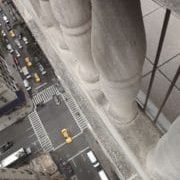 Structural
GEI provides structural and forensic services to architectural firms, builders, contractors, private clients and government agencies in the United States and overseas. We offer professional services in structural engineering design, construction administration, destructive testing and instrumentation, evaluation and restoration of building facades, envelopes and waterproofing and feasibility studies and reports. Expert services include investigation load testing, evaluation of distressed structures and litigation support.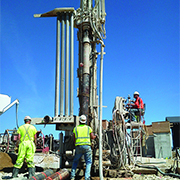 Water
We have completed numerous  design projects involving water storage, transmission and distribution systems. Services include site and alignment investigations, failure analyses, hydraulic and pipe condition investigations, trench stability and support, seismic analyses, jacking pit design, dewatering, tunneling and micro-tunneling.