Meet Gei's
Pericles Stivaros, Ph.D., P.E.
Vice President/Senior Consultant
Dr. Stivaros' professional experience includes structural design and analysis of building systems and other structures, distress analysis, structural evaluation and repair. He has also been involved in construction troubleshooting, including concrete quality, formwork and shoring/reshoring and other concrete related issues.
He is involved with non-destructive testing and monitoring programs for distressed structures to assess their structural integrity, type, cause and extent of damage.
Dr. Stivaros' experience also includes structural failure investigations, where he has provided forensic engineering services related to structural collapses and other cases of structural non-performance, as well as expert testimony and engineering support for legal proceedings.
He is a Fellow of the American Concrete Institute (ACI). He is actively involved with the ACI, and participates in the development of concrete related codes, standards and guides. He is a member of several committees, including the Technical Activities Committee (TAC) (past) and TAC Construction Standards Committee. He is the past chair of ACI Committee 347 on Formwork for Concrete, a member of Committee 350 on Environmental Engineering Concrete Structures and a member of Committee 362 on Parking Structures.
Dr. Stivaros is also a member of the NYC Metro Region Structural Codes Committee of ACEC-NY. He participates on the New York City Department of Buildings (DOB) Structural Code Committee, which developed the 2014 NYC Building Code, and is in the process of developing the upcoming NYC Building Code upgrade.
Dr. Stivaros is a licensed Professional Engineer in New York State and several other states. He holds a Ph.D. degree and a Master of Science degree in Civil Engineering from West Virginia University, and a Civil Engineering Degree from HTI, Cyprus.
Connect on Linkedin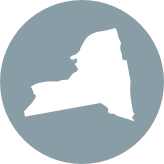 LOCATION
Long Island, New York
Highlights
Licensed Professional Engineer: CT, MO, NH, NJ, NY, TN
American Concrete Institute, ACI Fellow (FACI), member of several Technical Committees
American Society of Civil Engineers & Metropolitan Section of ASCE
ACEC New York Metro Region Structural Codes Committee
Member of the NYC Building Code Structural Committee who developed the NYC Building Code 2014 Edition
American Institute of Steel Construction, Member