Meet Gei's
Jeffrey Bal, P.E.
Vice President/Senior Project Manager/Branch Manager
Jeffrey Bal is a Vice President and currently serves as Branch Manager for GEI's Iron River, Michigan Office where he has a huge amount of pride in working with a team of top notch and hardworking engineers and support staff. He is a Licensed Engineer in multiple states and has more than 34 years of experience in completing studies and complex designs for public and private clients working on various projects including: municipal and industrial water and wastewater treatment facilities, sanitary and stormwater collection systems, water pumping, storage and distribution systems, and many miscellaneous projects. Jeff has functioned as designer, lead designer and project manager on many projects. His responsibilities have included design and assuring overall project coordination between process, instrumentation, structural, architectural, mechanical, electrical, and civil engineers. Jeff has excelled in completing large, complex, multi-discipline projects where his experiences have enabled him to successfully schedule and manage large design teams. He frequently provides Quality Assurance/Quality Review on projects from conception to final completion.
Studies and designs for projects completed by Jeff have been innovative and on the forefront of technology including studies followed up by full-service design and construction engineering services for one of the first in-vessel bio-solids composting facilities and high-rate un-ballasted industrial wastewater clarification systems in the Midwest.
Jeff has a B.S. in Mechanical Engineering from Michigan Technological University.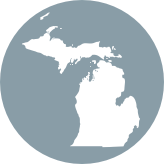 LOCATION
Iron River, Michigan
Highlights
Professional Engineer: MI, WI, NY
Water Environment Federation, Member
Wisconsin Wastewater Operators, Member
American Society of Mechanical Engineers, Member