Meet Gei's
Michael Muganga
Senior Structural Engineer
Michael is a Senior Structural Engineer experienced in the design of new/repairs of existing concrete, steel, masonry and timber structures. Michael's professional experience includes design and repair of sewage plants, building facades, roofs, waterproofing systems and window replacements within the following market sectors: institutional, commercial, government and industrial.
Michael has performed condition surveys on new and existing structures and is experienced in Local Law building inspections to meet NYC Department of Buildings regulations. He has a strong background in non-destructive testing (NDT) and regularly uses measurement tools such as Impact Echo, Borescope, Ultrasound device, Rebound Hammer, Windsor Probe, Moisture Meter, Half Cell Potential, among other technologies.
Michael has a M.S. in Structural Engineering from the City University of New York (CUNY) and a B.S. in Civil Engineering from the University of Manchester, UK.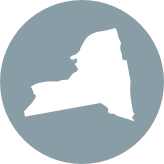 LOCATION
New York City, New York