Meet Gei's
Pablo Bruno, P.E., S.E.
Senior Structural Engineer
Pablo is a senior structural engineer with extensive experience in structural analysis and design, as well as evaluation of existing structures and non-destructive testing.
His structural design expertise includes concrete and steel structures, building structural renovations, civil structures such as retaining walls and concrete tanks, and environmental structures such as wastewater treatment plants and water supply structures. His expertise in civil and building structures has been highly regarded in the planning, permitting, designing and construction administration of more than 500 projects.
Pablo has a M.S. in Civil Engineering from California State University – Long Beach and a B.S. in Civil Engineering from the Universidad De Buenos Aires.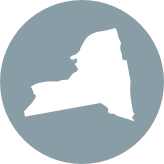 LOCATION
Long Island, New York
Highlights
Licensed Professional Engineer: CA, CT, NY