Meet Gei's
Andrew Baxter, P.G., P.E.
Senior Project Manager
Andrew is a Professional Geologist and Professional Engineer who specializes in performing design of below grade and temporary hydraulic structures related to dams and levees. Andrew has provided project and construction management, development of construction documents for geostructural designs for specialty foundations, ground improvement, excavation support, permanent cut walls, dewatering, soil and rock slopes, cofferdams and other subsurface structures. In addition, he has performed geotechnical engineering studies, hydrologic studies, soil and rock slope evaluations, geologic site assessments and seismic vibration studies and analysis for undeveloped and developed sites. He has performed data collection and interpretation of multiple geophysical techniques including two-dimensional resistivity in karst terrain as well as other regions, refraction seismology, ground penetrating radar, electromagnetics, magnetics and gravity, developed fully automated instrumentation systems.
Andrew has a M.Eng. in Geotechnical Engineering from Drexel University and a B.S. in Geology from Virginia Polytechnic Institute and State University.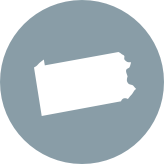 LOCATION
Exton, Pennsylvania
Highlights
Licensed Professional Engineer: DE
Licensed Professional Geologist: PA