Meet Gei's
Barney J. Baker, P.E.
Coastal Practice Leader
Mr. Baker works out of the Portland, Maine GEI office specializing in marine infrastructure, coastal protection, and waterfront access projects.
Formally trained as a structural engineer, Mr. Bakers' career path has evolved to include expertise in the design and supervision of port facilities, marinas, piers, boat launches, beach access, seawalls, stabilization of coastal slopes, dune nourishment, bridges, dam rehabilitation and fish passage structures.
A portfolio of projects undertaken by Mr. Baker includes work for state and federal agencies, public utilities, municipalities, educational institutions, and private clients. In addition to design and construction phase services, this work often includes concept planning and facilitation for cost-effective design, masterplan development to address long-term programing, grant writing to support project funding, permit preparation permit approvals to ensure local, state, and federal regulatory compliance.
Connect on Linkedin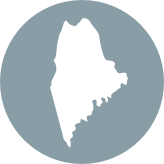 LOCATION
Portland, Maine
Highlights
Licensed Professional Engineer: ME, VA