Meet Gei's
Brad S. Belongia, P.E.
Structural Engineer
Brad has over 16 years of experience working as a structural engineer on various projects throughout the United States and Canada. He has experience with the design of new structures as well as the evaluation and renovation of existing structures. He has also designed structures in the commercial, industrial, educational, spiritual, and residential fields.  Brad is familiar with the use of steel, concrete, masonry, stainless steel, aluminum, wood, and structural glass.
He holds a B.S. in Architectural Engineering and an M.S. in Structural Engineering from the Milwaukee School of Engineering.
Connect on Linkedin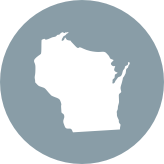 LOCATION
Green Bay, Wisconsin
Highlights
Licensed Professional Engineer: CO, GA, IA, MN, NV, UT, WI