Meet Gei's
Brandon Teel, P.E., R.G.
Vice President & St. Louis Branch Manager
Brandon is a senior engineer, geologist and branch manager for the St. Louis, Missouri office.  In his 20-plus years of consulting, he has focused on account management and both environmental and geotechnical projects. This work includes investigations, remedial design, large-scale environmental remediation, construction oversight, ambient air monitoring and risk-based closure.  Proficient at managing multi-million-dollar sites from $1- $30M while overseeing multiple specialized subcontractors. Prior to GEI Brandon was a consulting manager, soils lab manager and national compliance manager for a national industrial cleaning firm. Recent focus has been on portfolio management for a large program utilizing strict project controls. He received his B.S. in Geological Engineering from Missouri University of Science and Technology in Rolla, Missouri.
Connect on Linkedin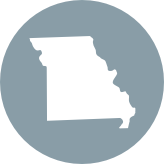 LOCATION
St. Louis, Missouri
Highlights
Licensed Professional Engineer: MO, IL
Registered Geologist: MO