Meet Gei's
Bruce Coulombe, P.G.
Senior Project Manager/Senior Geologist
Bruce Coulombe is a project manager and Licensed Professional Geologist with 28 years of experience in environmental investigation and consulting. He specializes in the investigation of complex environmental sites, with a focus on the investigation and management of former manufactured gas plant sites and of contaminated sediment sites. Since joining GEI in 2009, Bruce has served as the senior geologist in the Ithaca, NY office.
Bruce earned his Master of Science degree at the University of Delaware in Marine Geology, with a focus on coastal geology. His Bachelor of Science degree in Geological Sciences was earned at Cornell University through the College of Engineering. He has also taken post-graduate courses at Cornell, with a focus on modern sea-level rise.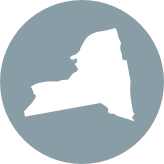 LOCATION
Ithaca, New York
Highlights
Licensed Professional Geologist: PA, NY (pending)
Expert in the investigation and management of former manufactured gas plant sites