Meet Gei's
C. Todd Justice, P.E., PMP
Senior Project Manager / Geotechnical Engineer
Todd is a project manager and geotechnical engineer who has spent his career focusing on serving energy clients in the Tennessee Valley. He has served as project manager and geotechnical engineer for government clients at various hydroelectric, fossil, nuclear, nuclear handling, natural gas, substation, and transmission facilities.
He has experience planning and executing geotechnical explorations which include design and construction of shallow and deep foundations, laboratory testing programs, geophysics surveys, karst geology, ground improvement techniques, geotechnical instrumentation, and stability, settlement, and liquefaction analyses. He also has experience managing projects that include the development of documents, specifications, and drawings for construction planning and geostructural design, as well as construction quality assurance and control services.  As a project management professional, he understands the importance of the initiating, planning, executing, monitoring and controlling, and closing phases of project management.
Todd holds a M.S. in Mining Engineering (with emphasis in Geotechnical Engineering) and B.S. in Mining Engineering from the University of Kentucky.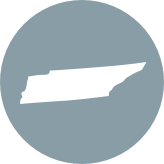 LOCATION
Knoxville, Tennessee
Highlights
Licensed Professional Engineer: TN, AL, KY, MS, and GA
Project Management Professional (PMP)