Meet Gei's
Chad R. Conti, P.G., LEED AP
Business Integration Manager/Senior Project Manager
Chad Conti is GEI's Business Integration Manager responsible for working with GEI's new hires, new groups, and mergers to introduce GEI's cultural best practices and help navigate GEI processes and systems.  He also leads internal project teams across our business services groups to evaluate and implement improvements in the systems used by GEI's employees.
Chad Conti is a professional geologist with experience in designing, managing, and performing geotechnical and environmental investigations; data management and interpretation; developing cost estimates; evaluating, designing, and managing remediation activities; and construction oversight.  He has worked extensively on nuclear power plant sites and other nuclear facilities along with assisting in the development of GEI's Nuclear Quality Assurance Program.
Chad holds a B.A. in Geology from Colgate University and an MBA and M.S. in Finance from Northeastern University.
Connect on Linkedin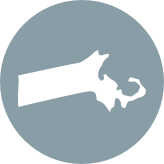 LOCATION
Boston, Massachusetts
Highlights
Professional Geologist: NH