Meet Gei's
Charles Grant, P.E., S.E.
Senior Project Manager
Charles B. Grant is a structural engineer specializing in dams and hydraulic structures. His areas of expertise include dam safety and risk analysis; the design of concrete dams, spillways, intake and outlet works, and other appurtenant facilities; and static and dynamic analysis of dams and hydraulic structures using conventional and finite element methods. He also designs deep foundations, earth retention systems, temporary structural shoring, and other special structures.
Mr. Grant holds a Bachelor of Science degree in Civil Engineering from Bucknell University and a Master of Science degree in Civil Engineering from the University of Missouri at Rolla. He served on active duty in the U.S. Army Corps of Engineers from 1996 to 2004 and is a Federal Energy Regulatory Commission (FERC) approved Part 12D Independent Consultant.
Far better it is to dare mighty things, to win glorious triumphs, even though checkered by failure, than to take rank with those poor spirits who neither enjoy much nor suffer much, because they live in the gray twilight that knows not victory nor defeat."
- Theodore Roosevelt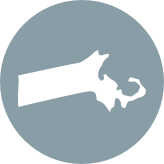 LOCATION
Boston, Massachusetts
Highlights
Registered Structural Engineer: IL, HI, MA
Registered Professional Engineer: NY, CA, MA, NH, MO, ME
FERC-Approved Independent Consultant