Meet Gei's
Christopher Dailey, P.E., LSRP, LEED AP
Civil Engineer/Construction Services Manager
Christopher Dailey is a Civil Engineer who joined GEI in 2003, helped establish GEI's Mt. Laurel, New Jersey office and is responsible for expanding GEI's market presence and operations in southern New Jersey and Pennsylvania. Chris is veteran who graduated from the United States Military Academy at West Point, NY and is a proven leader at GEI and in the Engineering Consulting Community in Philadelphia. After 8 years of military service in the United States Army Corps of Engineers, Chris left to pursue his career in Engineering and Business.
Chris is a registered Professional Engineer in civil engineering, with over 25 years' experience in environmental engineering and construction management where he has managed the remediation of several large scale remediation projects in New Jersey and Pennsylvania. Of particular note is the clean-up of the former RCA Facility (Victor Building) on the Camden waterfront and achieving final closure on numerous former Manufactured Gas Plant Sites as well as several other former industrial properties and brownfield properties that have been redeveloped in the Philadelphia area.
Chris holds a Master's degree in Civil Engineering from the University of Missouri and a Masters of Business Administration from Drexel University where he has been an Adjunct Professor teaching Construction Management and Soil Mechanics since 1999. Chris is a proven project manager who provides quality work products and close client coordination on a wide range of construction and environmental projects for both the public and private sector and has had a very successful career in the professional services sector.
Connect on Linkedin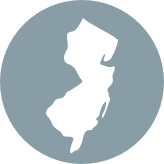 LOCATION
Mount Laurel, New Jersey
Highlights
GEI Board of Directors2015-2020
Branch Manager – Mt. Laurel (2003-2013)
Licensed Professional Engineer: NJ & MO
Licensed Site Remediation Professional
LEED Accredited Professional
Adjunct Professor, Drexel University, College of Engineering (1999-Present)
Engineering Industrial Advisory Board Member, Rowan University (2011-Present)