Meet Gei's
Christopher Slack, P.G., C.E.G.
Senior Engineering Geologist
Chris is a Senior Engineering Geologist with 12 years of experience, specializing in conducting and managing engineering geologic studies to support design, feasibility, site characterization, and geologic hazard assessment projects throughout California and abroad. His expertise includes field geology and integrating and interpreting geologic data sets. His skills included geologic/geomorphic mapping, paleoseismic trenching, soil stratigraphy, and LiDAR and aerial photograph analysis and interpretation.
Chris holds a B.S. in Geology from Northeastern University and an M.S. in Geology from Humboldt State University.
Connect on Linkedin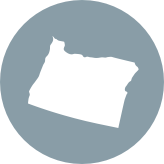 LOCATION
Portland, Oregon
Highlights
Professional Geologist: CA
Certified Engineering Geologist: CA
Society of Professional Rope Access Technicians (SPRAT) Level 1