Meet Gei's
Christopher Smith, P.E.
Vice President/Senior Project Manager
Christopher Smith is a professional civil engineer with 30 years of water resources consulting experience in California. Mr. Smith has extensive flood management and water resources and experience, including managing the effort to modernize California's response to flood emergencies and reducing flood risk and the response to the drought emergencies.  Mr. Smith has worked in both the public and private sector, in flood management, quality assurance and quality control, drought management, water resources planning, engineering, management, groundwater analysis, and groundwater remediation; and he has managed and assisted in developing water supply and demand studies, basin management plans, water rights investigations, groundwater yield analyses, and impact analyses to meet CEQA and NEPA requirements.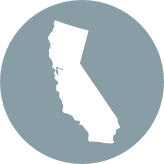 LOCATION
Sacramento, California
Highlights
Licensed Professional Engineer: CA