Meet Gei's
Daniel Wanket, P.M.P.
Vice President and West Region Operations Manager
Daniel Wanket has extensive experience managing large, multi-discipline, civil engineering projects, from planning and design through construction and operations. He has managed numerous large infrastructure projects including new or rehabilitation of dams and levees, including site investigation and characterization, conceptual and feasibility engineering, development of construction plans and specifications, preparation of construction cost estimates, preparation of design and construction completion reports, and construction oversight. As a project manager, Daniel provides technical support, coordination and supervision of work performed by technical staff and subconsultants, development and monitoring of project costs and schedules, and support of clients at meetings with agencies and other stakeholders.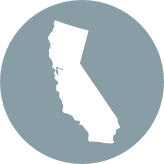 LOCATION
Oakland, California