Meet Gei's
Daniela T. H. Abbott, PE, PMP
Senior Project Manager
Daniela Abbott is a Senior Project Manager in GEI's Franklin, MA office. She is a licensed Professional Engineer in multiple states and brings with her 18 years of experience in the maritime and waterfront industries.  Daniela has led technical project teams on a wide range of marine infrastructure projects, from municipal waterfront parks and marine terminals to extensive shipyard expansion and improvement projects.  Her background in Naval Architecture and Marine Engineering provides a deep understanding of the structural requirements and operational needs of maritime facilities, allowing her to provide clients with a comprehensive approach to the design and engineering of their waterfront structures.
Daniela has served as team leader for infrastructure assessments, maintenance and improvement planning, and operational support for marinas, port operators, shipyards, and offshore wind developers.  This whole-life approach allows her to lead teams that emphasize the goals and priorities of our clients and provide technically sound and cost-effective solutions to their operational needs.
As a licensed Project Management Professional, Daniela is responsible for the management of project scopes, technical deliverables, schedules, and budgets, as well as the application of proven project management principles and techniques.  Her experience with the implementation of project quality management plans, building multi-disciplinary project delivery teams, and managing change logs and risk registers makes her particularly well-suited to the execution of large, complex waterfront infrastructure projects.
Daniela holds a Bachelor of Science in Naval Architecture and Marine Engineering from Webb Institute, and a MSc in Maritime Engineering Sciences from the University of Southampton (UK).  She is a native of São Paulo, Brazil and currently resides in Rhode Island with her family.
Connect on Linkedin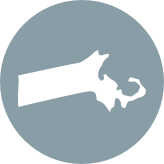 LOCATION
Franklin, Massachusetts
Highlights
Licensed Professional Engineer: RI, MA, CT, MI
Project Management Professional, PMP
Society of Naval Architects and Marine Engineers – Member
American Society of Civil Engineers – Member
Society of Women Engineers – Member
Transportation Worker Identification Credential (TWIC)