Meet Gei's
Denise Jurich, R.P.A.
Senior Archaeologist
Denise is a Registered Professional Archaeologist and project manager with more than 20 years of experience in archaeology of the western United States, with an emphasis in California and Great Basin archaeology. She has experience in all aspects of Section 106 and NEPA compliance including archaeological survey, National Register site evaluation, site mitigation, laboratory management, artifact analysis and agency coordination. Denise has successfully completed numerous cultural resources studies in the western United States for state and federal agencies, including USACE, FHWA, NTIA, FRA, FAA and BLM.
Denise received a Bachelor's degree and a Master's degree in Anthropology from California State University, Sacramento and meets the Secretary of Interior's Standards for Archaeologist.
Connect on Linkedin
Denise Jurich [has] been invaluable to this project in navigating the very sensitive and abundant cultural resources throughout the construction route and helping to maintain continuity of construction during the design/build process as well as creating positive relationships with the various federal state and local agencies along the nearly 600 mile project route.
- Kevin Hostert, Executive Director, Environment and Safety, Praxis Associates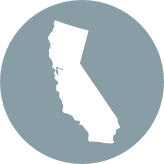 LOCATION
Sacramento, California
Highlights
Registered Professional Archaeologist, No. 16069
Society for American Archaeology, Member
Society for California Archaeology, Member
Great Basin Anthropological Association, Member
Great Basin Anthropological Association
Midwest Archaeological Conference