Meet Gei's
Don Conklin
Senior Project Manager
Don Conklin is experienced in multiple aspects of aquatic ecology, especially fish, benthic macroinvertebrates, and their habitat. As a senior project manager, he has extensive experience with all aspects of aquatic studies including design of aquatic sampling programs, data collection, laboratory analysis and lab report preparation, field sampling of organisms in a variety of aquatic habitats, identification, and enumeration of biological samples, IFIM/PHABSIM data collection and analysis, habitat evaluation, field crew supervision, data reduction and analysis, statistical analysis and report preparation. Many of Don's projects involve long-term monitoring of aquatic communities, impact evaluation, and preparation of Environmental Impact Statements.
Mr. Conklin's projects have included work in many states across the country including Colorado, Georgia, Idaho, Kentucky, Massachusetts, Montana, Nebraska, New Mexico, Nevada, North Carolina, South Dakota, Wisconsin, and Wyoming.
Don has a M.S. in Water Resource Management from the University of Wisconsin and a B.S. in Biology from Cornell University.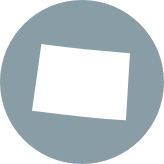 LOCATION
Denver, Colorado