Meet Gei's
Lissa Robinson, P.E., C.G., M.C.P.D.
Senior Civil Engineer, Hydrologist, Geologist, Land Planner
Lissa Robinson, P.E., C.G., M.C.P.D. is a Senior Civil Engineer, Hydrogeologist, and Branch Manager in GEI's Portland, ME office. She has more than 30 years of consulting experience in civil and water resource engineering, and hydrogeologic disciplines with emphasis in the areas of hydrologic and hydraulic engineering (H&H), and surface water and ground water hydrology.
She has worked extensively with clients to analyze flooding and inundation in riverine and coastal settings. She helps clients understand the risks, impacts, and consequences of flooding on population at risk (PAR), structures, systems, processes, equipment, and property through her analysis of extreme precipitation, peak streamflow, dam failure, storm surge, wave propagation, wave run-up, flooding, and erosion. Her work also extends to assessment of economic and environmental losses associated with flooding and inundation.
As an engineer, project manager, and program manager, Lissa helps guide industrial facilities, manufacturing companies and municipal, state, and federal organizations with licensing, planning, investigation, analysis, permitting, remediation, and redevelopment. Representative clients include federal and state agencies and organizations, the hydroelectric industry, water districts, municipalities, as well as residential, commercial, and industrial facilities.
As risk informed decision making continues to grow for dam safety at the state and national level, Lissa and members of her hydrologic and hydraulic team continue to invest time in training workshops for dam safety risk management. Lissa and her team have direct experience participating in dam portfolio prioritization, screening level assessments, hydrologic hazard curve analysis, consequences analysis, and semi-quantitative risk assessment (SQRA).
Lissa has provided Expert Witness/Litigation Support where she has evaluated claims, prepared expert opinions, given depositions and provided trial testimony. This support assisted attorneys and clients in evaluating and interpreting third-party expert evidence and opinions.
Lissa has a B.S. in Civil Engineering from Tufts University, an M.S. in Community Planning and Development from the University of Southern Maine.  Lissa also has post graduate studies in Civil Engineering Hydrology from Imperial College, London, England, and Geology from the University of Southern Maine.
Connect on Linkedin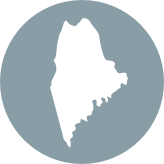 LOCATION
Portland, Maine
Highlights
Licensed Professional Engineer: ME, NH, VT
Certified Geologist: ME
GEI Risk Management Committee (2011-2014)
GEI Ownership Committee (2017-Present)