Meet Gei's
Emerson Revolorio, P.E.
Engineer - Geotechnical
Emerson is a geotechnical engineer in GEI's Carlsbad, CA office. He has experience in numerous transportation infrastructure projects throughout Southern California.
Mr. Revolorio has experience in creating subsurface exploration programs, logging soils in the field, analyzing and designing deep and shallow foundations for bridges and retaining walls.
Prior to joining GEI Consultants, Mr. Revolorio worked on several Caltrans projects in Southern California.
Emerson earned his M.S. in Civil Engineering with an emphasize in Geotechnical Engineering from the University of California, Los Angeles. He earned his B.S. in Civil Engineering from San Diego State University.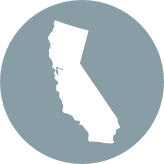 LOCATION
San Diego, California
Highlights
Licensed Professional Engineer: CA