Meet Gei's
Enrico Rufini, P.E., P.G., C.E.G.
Senior Engineer
Enrico has 23 years of geotechnical engineering, heavy civil construction, and environmental mitigation experience acquired from projects in Italy and in the U.S. He has conducted geotechnical investigations and engineering geologist studies for residential and commercial projects, specializing in geotechnical engineering, including dam safety investigations, dam engineering, foundation engineering, and non-destructive concrete foundation testing. Enrico's range of services includes construction inspection for compliance with project specifications as well as conceptual engineering,  conceptual engineering, field investigation for feasibility studies, sub-surface exploration, field and laboratory testing, engineering analysis, specializing in dam instrumentation evaluation and installation.
Enrico holds an M.S. in Geological Engineering from the University of California Berkeley and a B.S. in Geology from the University of Perugia in Italy.
Connect on Linkedin
I enjoy working at GEI because I am exposed to a variety of dynamic assignments ranging from penstock inspections, lateral load pile testing and dam spillway recovery projects.
- Enrico Rufini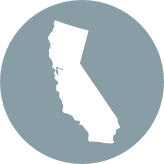 LOCATION
Oakland, California
Highlights
Licensed Professional Engineer: CA
Professional Geologist: CA
Certified Engineering Geologist: CA