Meet Gei's
Erik Gaiser, CA P.G.
Senior Hydrogeologist
Erik Gaiser is a versatile Professional Geologist with more than 20 years of experience in environmental and water resources consulting. Throughout his career, he has excelled as a client/project manager, technical resource, and business development agent. His expertise includes well siting, design and rehabilitation; the Sustainable Groundwater Management Act; depositional facies interpretation; conceptual site model development; fate and transport analyses; real-time data collection; adaptive design site characterization, and; water quality.
Erik served for four years as the Western US lead for the high-resolution site characterization discipline at ARCADIS. During this tenure, he was a key thought leader and creative resource who helped develop the foundation for the practice's approach. Many of the best management practices he was instrumental in developing are currently used industry-wide.
Erik's unique combination of people skills and technical competency has allowed him to represent clients at agency and public meetings to deliver complex technical information in a concise, understandable manner. He has a long record of leading and contributing to the success of large-scale, complex environmental and water resources projects throughout California and the United States.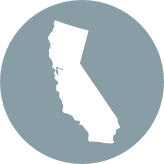 LOCATION
Los Angeles , California
Highlights
California Professional Geologist No. 8879
President of Groundwater Resources Association Inland Empire Branch (2018-present)
West Coast Lead for High-Resolution Site Characterization Discipline at ARCADIS (2009-2013)