Meet Gei's
George Onorato, P.E.
Project Manager
George has over 20 years of consulting, project management and specialty remedial design experience performing geo-environmental projects across US and Canada. His experience encompasses a broad-range of geotechnical and environmental consulting, detail engineering designs and specialty construction related project work. George's experience includes serving as lead geotechnical/remedial designer for several US EPA Superfund and former MGP sites.
George has extensive project experience within the areas of seepage and groundwater control systems, remediation action including slurry wall design, deep soil mixing (DSM) systems, permeable reactive barrier (PRB) walls, foundations design and shaft systems, controlled modulus columns (CMC) designs, and various other types of ground improvements, mine tailings impoundments, dam permitting, sheetpile shoring systems, sinkhole assessments and remediation, jet grouting and monitoring programs, groundwater remediation systems, underground storage tanks (USTs) (removals, new design and retrofits), facility decommission and plant demolition, as well as civil concrete design and dredging.
Over the past eight years, George has gained extensive experience with the evaluation of site geo-chemistry and mix design studies for soil augmentation using deep soil mixing for the design and construction of in-situ groundwater containment barrier walls systems and contaminate stabilization/solidification applications. This work has included specific geotechnical/geochemical laboratory studies, material design, chemical compatibility evaluations, strength and modulus design and development of specific CQA testing programs. This work has been coupled with extensive geotechnical investigations on soil and sediments, as well as the development of detail construction plans, specifications, bid documents and performing client and regulatory design presentations, contractor bid evaluations, geotechnical peer reviews and providing construction oversight/monitoring.
George has a B.S. in Civil/Geotechnical Engineering from the University of South Florida.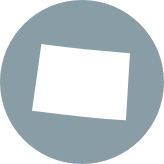 LOCATION
Denver, Colorado
Highlights
Licensed Professional Engineer: CO, FL, GA, NJ, NV