Meet Gei's
Giovanni Bonita, Ph.D., P.E., P.G.
Senior Vice President
Dr. Bonita is a Senior Vice President with GEI Consultants.  His experience is in the areas of geotechnical and geostructural engineering, ground improvement, tunneling, hydrogeology, geophysics, karst geology and geologic mapping. His practice areas extend across the continental U.S. and in Canada. He is currently an Adjunct Faculty member in the Civil Engineering Department at Catholic University in Washington, D.C.
Dr. Bonita has over 25 years of experience with complex underground structures, earth retention systems, cutoff walls, ground improvement, instrumentation, protection of structures, geological and geophysical investigations and complicated foundation systems. He has extensive expertise with both temporary and permanent slurry, secant, soldier pile and lagging, and soil nail walls used for transit systems, tunnels, dams and tall buildings. He has used traditional and advanced analytical techniques to recommend and design earth retention, ground improvement and water cutoff and foundation systems for major high-profile public works projects with difficult engineering challenges.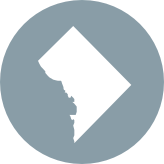 LOCATION
Washington D.C., District of Columbia
Highlights
Licensed Professional Engineer: Washington DC, FL, KY, LA, MD, NE, PA, TN, VA, WV, NY, TX, OH, NC, GA, NV, Nova Scotia
Licensed Professional Geologist: NH