Meet Gei's
Harold "Ted" Dunsford Jr., Ph.D.
Engineering Scientist
Ted Dunsford is responsible for GIS programming, GIS analysis, and database and geodatabase development; especially with respect to the Flood Emergency Response program.
His range of services currently includes programming, developing GIS desktop software, GIS enabled web applications, geodatabase development, GIS Analysis, ArcGIS, Excel, and Access automation.  His application development experience includes developing tools to assist with data collection and preparation for hydrologic models, as well as the visualization and presentation of hydrologic model output data in formats suitable for the web.  This included web animations that could be played out from within a GIS map.  He has several years of recent experience with web application development, creating a revised data access architecture for CDEC that uses Java instead of PERL. He also has extensive experience in open source GIS software development in C#, having been the principal architect of the DotSpatial project, which serves as the core GIS library support for the Environmental Protection Agencies D4EM Project, as well as HydroDesktop run by the Consortium of Universities for the Advancement of Hydrologic Science (CUAHSI). He also developed original algorithms to speed up automatic watershed delineation, and several side projects that involve GIS and analysis.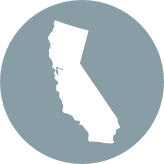 LOCATION
Sacramento, California