Meet Gei's
Helen D. Robinson, P.E.
Senior Engineer / Branch Manager
Helen Robinson, P.E. is a Senior Project Manager for GEI Consultants and is the Branch Manager for the Exton, Pennsylvania location.  She has over 16 years of design and construction experience across the U.S. and provides engineering services and project management for geostructural designs. Her experience includes design of micropiles, tiebacks, soil nails, drilled shafts, driven piles, cofferdams, retaining walls, excavation support, ground improvement methods, and shallow foundations. Her professional experience also includes site investigations, soil classification, laboratory testing, load testing and interpretation, and instrumentation. Under top secret (TS) security clearance she conducted an extensive study on chemical grouts used for soil stabilization and permeation including polyurethanes, cementitious grouts with additives, sodium silicate, and colloidal silica. Helen is a co-author of the Federal Highway Administration (FHWA) Soil Nail Reference Manual, Geotechnical Engineering Circular 7, Feb. 2015- the leading reference for design of soil nail walls in the U.S.
She holds a B.S. and an M.S. in Civil Engineering from The Pennsylvania State University.
Connect on Linkedin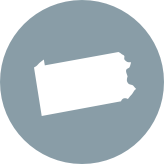 LOCATION
Exton, Pennsylvania
Highlights
Licensed Professional Engineer: AR, PA, MD, OH, GA, NC