Meet Gei's
Ira Beer, P.E., QRWI
Vice President and Senior Professional
Ira is a Vice President and Professional Engineer with more than 27 years of experience. Ira's areas of expertise include excavation support systems, temporary works for contractors, caissons, micropile foundations and computer modeling of structures and soil-structure interaction. He is proficient in structural and geotechnical engineering design with a focus on designing temporary works for contractors including design of column load transfers and, resupport systems, underpinning, cofferdams and trestles. His critical thinking skills are essential during project construction to help resolve unexpected conditions as they are encountered.
He was a member of Technical Committee and the Subcommittee on Soils and Foundations responsible for preparing the 2014 revision to the NYC Building Code and the 2022 revision. He lead the effort for the rewriting of the underpinning section of the code.
Ira is a Qualified Retaining Wall Inspector and holds a M.S in Structural Engineering, Stanford University and a B.S. in Civil Engineering from Massachusetts Institute of Technology.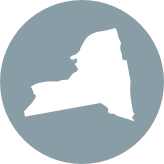 LOCATION
New York City, New York
Highlights
Licensed Professional Engineer: NY