Meet Gei's
J. Michael Hawthorne, P.G., REM, CAPM
Principal/Vice President/NAPL Practice Group Leader
Mr. J. Michael Hawthorne is a Principal Consultant and Vice President for GEI Consultants, Inc. specializing in non-aqueous phase liquid (NAPL) multiphase characterization and risk-based remediation science and technical issues.  He is based out of GEI's Denver, Colorado office, and works nationally on advocacy, research and training initiatives in addition to site characterization and remediation. He has over 29 years of broad-based environmental experience ranging from site characterization to risk-based remediation, to compliance and enforcement support, to litigation support that includes performance as a fact witness at multiple sites and both a consulting and testifying expert in litigation. Michael's expertise is applied largely at complex sites and portfolios of sites including underground and aboveground storage tank facilities, gathering and transmission pipelines, gas plants and refineries, bulk plants and terminals, international airports and other industrial and commercial facilities throughout the United States. He provides technical and strategic leadership to multiple private projects either in a leadership or advisory role for both individual and team-based consulting projects. Much of Michael's expertise is focused on identifying, analyzing and quantifying parameters critical to the development of sufficiently complete NAPL conceptual site models such that risk-evaluation and remedy decisions may be made based on the scientific evidence and analysis completed. His expertise also extends to crafting both static and animated visual depictions of complex conceptual site models supported by detailed scientific reporting. These projects have been regulated under both federal and a variety of state programs, often with the involvement of third-party stakeholders. Michael has supported environmental and litigation attorneys in deposition and expert witness testimony, and also as a consulting expert on a variety of multi-party lawsuits.
Michael is the founder, senior editor and Review Board Chairman for Applied NAPL Science Review (ANSR), a scientific ejournal dedicated to the dissemination of complex technical NAPL science tools and concepts to a world-wide audience in a cloud-based delivery medium using plain English to maximize comprehension and adoption of these concepts and tools. ANSR is supported by a diverse Review Board including distinguished NAPL science members from academia, federal and state regulatory agencies, and environmental engineering and consulting firms.
Connect on Linkedin
Mike is clearly an expert at what he does and he is very good at effectively communicating complex technical details.
- Chris Abshire, Environmental Manager, Valero Bill Greehey Refinery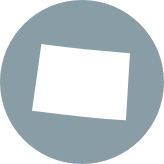 LOCATION
Denver, Colorado
Highlights
Licensed Professional Geoscientist: NM, TN, TX
Founder/Chairman – Applied NAPL Science Review
ITRC Team Member: LNAPL Update, Geostatistics, Complex Sites Teams
ASTM Member/Coauthor: Standard Guide for Estimation of LNAPL Transmissivity
ITRC Internet Based Trainer: LNAPL Update