Meet Gei's
Jacobus Prins, D.Eng., P.E.
Senior Information System Professional
Dr. Jacobus (Koos) Prins is an experienced hydraulic engineer, infrastructure master planner and Geographic Information System (GIS) user as well as an accomplished software development and data management consultant and software developer.
As a consulting engineer, Dr. Prins has 37 years of experience in sanitary sewer collection, water distribution and storm water collection systems modeling, water quality modeling, master planning, collection and distribution systems design, hydraulic design and process design for water and wastewater treatment facilities. His experience in storm water management plans includes hydraulic modeling of open channel systems, urban storm drain systems, and combined sewer systems. Dr. Prins successfully utilized his engineering and software development expertise to develop a unique dynamic, GIS-based infrastructure master planning approach.
Since joining GEI, Dr. Prins focused primarily on developing engineering related information management systems – specifically decision support systems. He has developed several applications related to reservoir operations, snowmelt runoff forecasting and flood management. During these projects, Dr. Prins coordinated closely with staff at the Department of Water Resources, the U.S. Army Corps of Engineers (USACE) and the National Weather Service's California-Nevada River Forecast Center, and has developed a thorough understanding of their forecast processes, forecast products and the available data for managing these processes. He has provided numerous briefings featuring the applications he has developed and supported.
As a software development and data management consultant, Dr. Prins has more than 20 years of experience planning, designing and developing web applications and state-of-the-art software for decision support for both planning and operating hydraulic and hydrological systems. These decision support systems integrate business processes, integrate data management systems, interface engineering models with the data management features of GIS software, automate facility management processes in GIS, automate engineering analysis and design procedures and facilitate dynamic infrastructure master planning.
Dr. Prins has a D.Eng. in Engineering from the University of Pretoria, a M.S. in Engineering from the University of California – Berkeley, and a B.Eng. in Engineering from the University of Stellenbosch.
Connect on Linkedin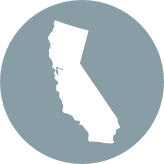 LOCATION
Sacramento, California
Highlights
Licensed Professional Engineer: CA
Immigrated to USA in 1991
Joined GEI in Feb 2010
Developer of Engineering Decision Support System