Meet Gei's
James Nickerson, P.E.
Vice President/Branch Manager
Jim Nickerson is a Vice President and registered Civil Engineer with a geotechnical concentration with extensive experience in planning, evaluation and design of flood control and dam projects. He has extensive experience completing geotechnical evaluations including foundation engineering, earth retaining structures, slope stability, seepage and settlement analysis, subsurface explorations, laboratory testing programs and seismic evaluations. He also has experience in leading multi-disciplinary teams of engineers and scientists, as well as a strong technical background with emphasis on solving problems and reducing costs. He has direct experience planning and executing investigations, supervising engineering evaluations, preparation of reports, development of construction plans and specifications, and construction quality control and assurance programs.
Jim has a M.S. in Civil Engineering from Worcester Polytechnic Institute and a B.S. in Civil Engineering from Union College.
Connect on Linkedin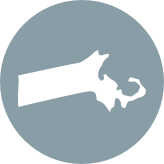 LOCATION
Boston, Massachusetts
Highlights
Licensed Professional Engineer: CT, IA, MA, VA, WA