Meet Gei's
James P. Bonner, P.E.
Senior Engineer
James (Jim) Bonner is a Civil Engineer specializing in geotechnical evaluation, design, construction, and project management. He has experience managing the planning and design of various civil, geotechnical, and environmental projects, as well as iron ore mine operations. His geotechnical project experience includes many flood control projects in the Upper Midwest, iron ore tailings basins, slope stability evaluations, landfills, retaining walls, pavement design, and foundations. His environmental experience includes permitting with regulatory agencies, mine land reclamation, and regulatory compliance.  His mine operations experience includes work as Mine Manager and General Manager at an iron ore scram mining operation in Minnesota, including construction and commissioning of a new $165M concentrating facility.
Jim earned B.S. in Environmental Engineering from Michigan Technological University and his M.S. in Civil Engineering from Colorado State University.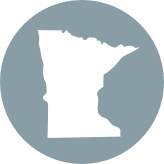 LOCATION
Grand Rapids, Minnesota
Highlights
Licensed Professional Engineer: MN and WI