Meet Gei's
Jeanne LeFebvre, P.E.
Geotechnical Project Manager
Jeanne LeFebvre is a registered Professional Engineer specializing in geotechnical engineering. She has a wide range of experience managing field and forensic explorations, geotechnical analysis and design, and construction monitoring tasks for buildings, dams, slopes, retaining walls, pipelines, transportation and waterfront projects.
Jeanne helps her clients navigate geotechnical design and construction challenges using her experience in stability analyses, seismic analysis and design, geotechnical instrumentation, temporary shoring and permanent wall design and remedial design. As manager of the geotechnical staff in GEI's Boston office, Jeanne is responsible for project delivery that meets and exceeds client expectations.
Jeanne earned both a Bachelor of Science and a Master of Science degree in Civil Engineering at the University of Massachusetts at Amherst.
Connect on Linkedin
Whether you think you can, or you think you can't – you're right."
- Henry Ford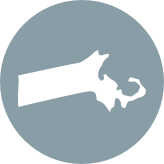 LOCATION
Boston, Massachusetts
Highlights
Professional Engineer: MA
American Society of Civil Engineers, Member
CREW Boston, Member
WTS Boston, Member
Boston Society of Civil Engineers Section ASCE, Geo Institute Technical Group: Board Member (2002-2009)