Meet Gei's
Jeffrey Brown, P.G., C.E.G.
Senior Geologist
Jeffrey is a Certified Engineering Geologist with extensive experience in geologic and geotechnical investigations throughout Southern California and other areas of the southwestern United States. He has served as project geologist and project manager on a broad range of infrastructure projects for the private sector, federal, state and local governments and agencies.
Jeffrey's project experience includes dams, pipelines, tunnels and other types of water/wastewater construction, major highway, bridge and light rail transportation projects, residential and commercial subdivisions, educational and medical facilities, retail and office structures and most other types of land development. His experience in field activities includes geologic hazard assessment, geologic mapping, boring and trench logging, subsurface sampling for geotechnical and hazardous waste studies, hard rock, soft rock and near-shore marine sediment core logging, well installation, percolation testing, packer testing, aquifer testing and rippability testing. Construction-phase experience includes fill observation and compaction testing, footing and drilled pier inspection, excavation and tunnel logging and pile driving.
Jeffrey has a B.A. in Earth Science from California State University – Fullerton, and an A.A. degree from Fullerton College with a major in Civil Engineering.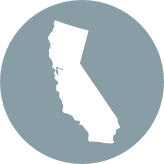 LOCATION
San Diego, California
Highlights
Licensed Professional Geologist: AZ, CA, WA