Meet Gei's
Jeffrey Holden, P.E., LSP, LEP
Senior Project Manager/Engineer
Jeff Holden is a senior engineer and project manager with over 30 years in the environmental consulting business. On behalf of an industrial client base, he has been involved in the investigation and remediation of several large, complex sites including former manufacturing sites, wood-treating facilities, solvent recycling sites, MGP/coal tar sites and chemical facilities. He has experience with addressing numerous types of environmental releases including PCBs, VOCs, creosote, coal tar, dioxin, PFAS, dense, non-aqueous phase liquids (DNAPL) and buried drums and capacitors. His work has been performed under various state and federal programs, including RCRA, TSCA, CERCLA, the Massachusetts Contingency Plan, Connecticut Remediation Standard Regulations and Illinois TACO regulations.
Mr. Holden has extensive experience in supporting projects under one or more roles, including project manager, project engineer, LSP of Record, Engineer of Record and senior technical advisor. He is also experienced in managing staff teams on both a project basis and client management basis. His role frequently involves interfacing between technical, regulatory and client-specific requirements to identify and implement cost-effective and compliant outcomes for clients.
Mr. Holden earned two undergraduate degrees from Clarkson University: Mechanical/Aeronautical Engineering and Civil/Environmental Engineering. He is a registered professional engineer in multiple sites, as well as a a Licensed Site Professional in Massachusetts and a Licensed Environmental Professional in Connecticut.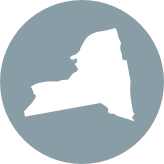 LOCATION
Ithaca, New York
Highlights
Licensed Professional Engineer: CT, MA, and NY
Licensed Environmental Professional: CT
Licensed Site Professional: MA
GEI PFAS Team Coordinator