Meet Gei's
Jeffrey Twitchell, P.E.
Senior Consulting Engineer
Jeffrey Twitchell has over 41 years of professional engineering and project management experience in the areas of water resources, environmental planning, permitting, constructing and operating water supply projects, hydroelectric projects and flood control facilities. Mr. Twitchell is experienced in securing state and federal entitlements, including project funding from numerous resource and regulatory agencies, inclusive of obtaining U.S. Army Corps of Engineers (USACE) 404 permits, Section 104 and 408 approvals, State 401 Certifications, state water rights, resource conservation easements, FERC licenses, exemptions, amendments and other related approvals. He has worked in various roles including project planner, designer and resident engineer on a wide variety of private and public works projects located throughout the western United States.
Jeffrey is well versed in managing multi-discipline resource consultant teams and managing complex feasibility, planning and permitting projects that seek multi-objectives, several with competing state and federal interests. He has also been successful in securing in excess of $70 million in state funds to implement multi-objective local flood risk reduction projects located throughout the State of California.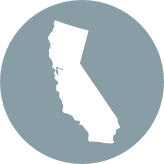 LOCATION
Sacramento, California
Highlights
Licensed Professional Engineer and Senior Water Rights Specialist: CA
American Society Civil Engineers (ASCE) – Associate Member
Flood Management Association (FMA) – Member and Sponsor
CA DWR Funding Programs – Successful Grant Writing Specialist